Decanter centrifuge is the fourth phase solids control equipments. It is set behind the mud cleaner and desilter cleaner, using the principle of centrifugal action to separate the solid particles of 2-7μm from the drilling fluids. According to different rotary speed, it can be divided into middle speed centrifuge, high speed centrifuge. TR drilling mud centrifuge is widely used in oil & gas drilling, drilling waster management and sewage treatment.
How to Choose A Decanter Centrifuge?
The choice of the Decanter centrifuge is affected by the particle size of the solid phase particles to be separated. Also the drum diameter of the centrifuge, the maximum speed and the separation factor. They are closely related to the processing capacity of Mud centrifuge, and occupy an important position in the equipment selection.
Currently the well used in the drilling site is a decanter centrifuge with a solid liquid density difference as the separation basis.  It is used to remove 2-10μm solids phase material in drilling fluid. And it's the last stage of fluids solids control equipment.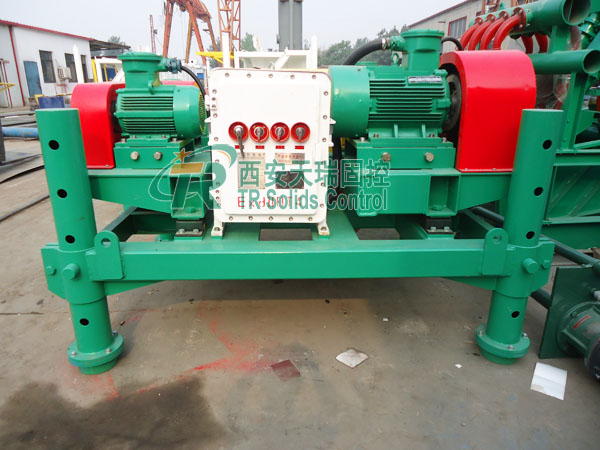 TR Solids Control is a professional manufacturer of decanter centrifuge in China. Our TRLW series drilling mud centrifuge has good price and performance. Currently it is widely used in Drilling Waste Management, oil & gas drilling, trenchless HDD, tunneling construction, city bored piling. Oil Mud Seperation, environment protection, Pharmaceutical Industry, chemical Industry, food industry, Coal Bed Gas Solids Control System, Oil Sludge Dewatering Systems, mining, Water Drilling etc.