After Chinese Spring Festival, TR received many new orders from clients. The first order about Mission centrifugal pump is in tense production at our factory. At present, we completed the basic assembly, and leave the final painting and commissioning. This order is for our US client to be used in their oil drilling field. It includes 10 pieces centrifugal pumps package altogether.
Regarding this project, model of centrifugal pump ranges from TRSB6×5-13J to TRSB8×6-14J. Power is from 45kw to 75kw. Flow rate is from 200m3/h to 320m3/h. Open impeller design that lowers axial thrust loads, and make it easier for installation, repair and maintenance. Bearing lubrication can be oil and grease. This makes bearing more adaptable and have long life. TR Solids Control is dedicated to developing our product line continuously and offering innovative solutions to our customers. Our centrifugal pump can be totally interchangeable with Mission series pump.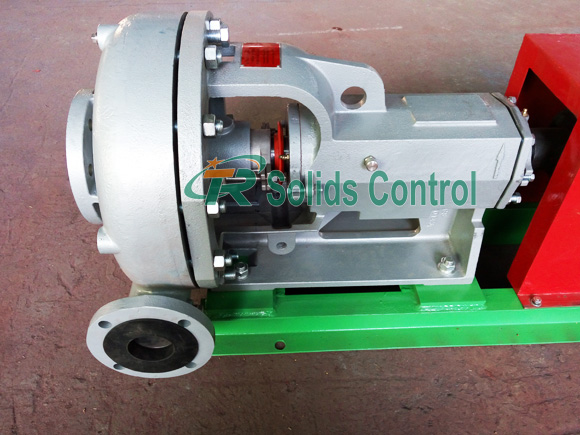 TR Solids Control is a well-known manufacturer of centrifugal pump in China. Our Mission type centrifugal pump is widely used in oil & gas drilling, Drilling Waste Management, city bored piling, trenchless HDD, Oil Sludge Dewatering Systems, Coal Bed Gas Solids Control System, Water Drilling etc. We are waiting for your inquiry!