Submersible slurry pump is also called vertical sand pump. Our YZ series submersible slurry pump mainly supplies mud for shale shaker and decanter centrifuge from the mud pit. Its structure is single sucking cantilever type. Raw material of our pump is rather anti-abrasive. It can transfer different hard materials. Including sand, cement, particles, shale etc. TR Solids Control has rich experience in manufacturing high quality submersible slurry pump. Our pump may penetrate the liquid between 800m-2500mm under it, and may be equipped with suction pipes if necessary. Shaft seal is not adapted, the medium with dense solids can also be transported.
TRYZ series submersible slurry pump has below key features:
Impeller is semi-open type.
No bearing between impeller and pump for less repair cost.
Submerge length can be customizable.
Compact design covers small space.
Enough rigidity in submerged parts of the shaft.
Convey the medium containing solid particles with larger density.
Vertical motor is installed on motor base, connecting the pump by coupling.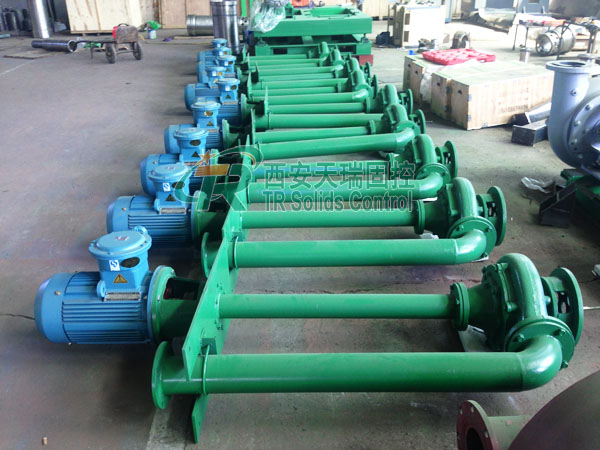 Currently TRYZ series submersible slurry pump is widely used in oil & gas drilling, trenchless HDD, city bored piling, tunnel construction, coal bed gas solids control system, water drilling, environment protection, drilling waste management, oil mud seperation, oil sludge dewatering systems, coal washing, municipal projects, mining, paper making, cement plant etc. Welcome to contact with TR Solids Control for more details!