On Oct.23th, TR completed 5 pieces TRJQB6535 shear pumps for our Indian client. They will be delivered to their horizontal directional drilling field by sea. This batch of shear pump acts as the ancillary equipment in their HDD mud recovery system. Its flow rate arrives 200m3/h, lift is 35m. Impeller diameter is 10", and power meets 45kw. Frequency is 60 HZ. The motor of our shear pump is explosion-proof with good performance. TR shear pump can be used with jet hopper. It helps to break up the mud particles.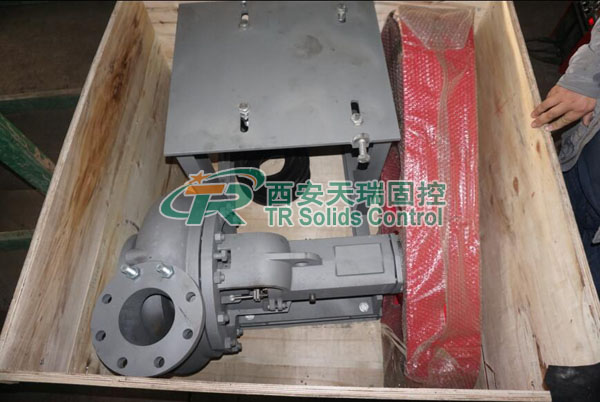 Below are main benefits of TRJQB series shear pump:
Using special impeller and shear board, shear efficiency> 95%.
Bearings use internationally renowned brands SKF, quality assured.
Pump body adopts wear-resistant alloy cast iron, with longer service life.
Pump shell wall is thick, made by casting mold. Wear-resistant, fine appearance.
Oil seal adopts imported fluorine plastic seal, with good cooling capacity.
Material of mechanical seal is carbide alloy, its life is 5 times than normal.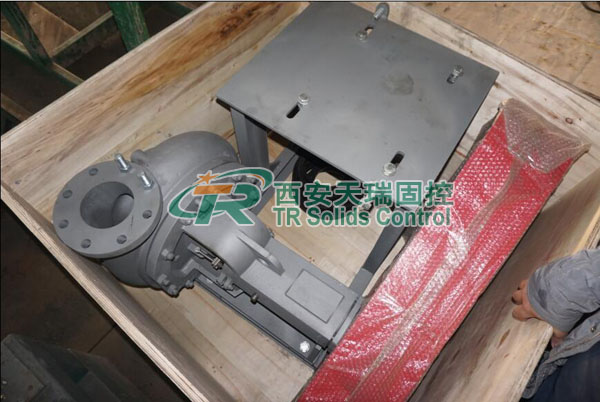 TR Solids Control is a main manufacturer of shear pump in China. At present, our pump is widely used in oil & gas drilling, horizontal directional drilling, tunneling, microtunnelling, etc. Furthermore, we have other main product includes shale shaker, shaker screen, mud cleaner, mud agitator, mud tank, centrifugal pump, screw pump, jet mud mixer, vacuum degasser, vertical cutting dryer. Contact with us for more information!