TR Solids Control has rich experience in manufacturing vertical cutting dryer. This week, TR completed the fabrication of one set TRCD 930C vertical cutting dryer for a Canadian client. It will be used in drilling waste management field. This dryer is fixed frequency type with large capacity of 30-50T/h. Its rotary speed is 900r/min. Basket maximum diameter is 930mm. TR vertical cutting dryer has advantages of good performance motor, fast speed, strong processing capacity and long service life.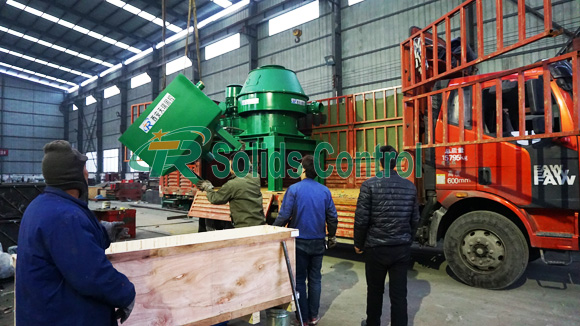 Advantages of TRCD Series Vertical Cutting Dryer:
Efficient capacity and advanced design;
Assembled with air knife, making it prevent basket from blocking;
Discharging scraper is made from high chromium cast iron, with long service life;
The highest rotary speed is 900 rpm. It could form 420 G separation factor, and separate the fluid from drilling waste effectively;
Every changeable selected parts pass dynamic balance test, meeting the balance of the complete machine;
Independent oil cooling system, matched with scientific oil tank cooling system, making it meet operating requirement in high temperature environment.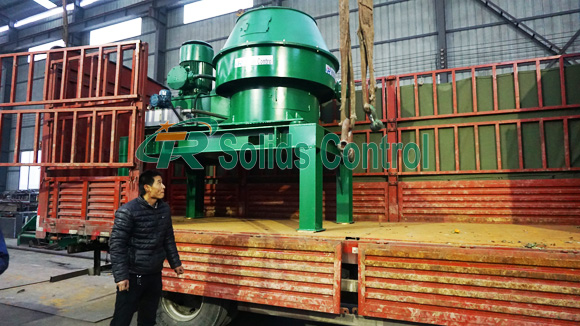 Nowadays our vertical cutting dryer is widely used is drilling waste management, oil & gas drilling, oil sludge dewatering systems, etc. Furthermore, it has many matched equipment like drying shaker, mud cleaner, screw pump, centrifugal pump. Once you want to know more details, welcome to contact with us for inquiry!