Mud agitator is an ideal device for stirring, mixing liquid and preventing the solid-phase precipitation in the mixture. It is a kind of solids control equipment composed of reducer and explosion-proof motor. Mud agitator is easy to maintain, and suitable for use in the field of harsh conditions. It has a large agitation strength, wide spread, and can reduce starting torque. TR Solids Control is engaged in drilling mud agitator, and our agitator is widely used in oil and gas drilling, horizontal directional drilling, shield construction, city bored piled and other non-excavation site mud mixing.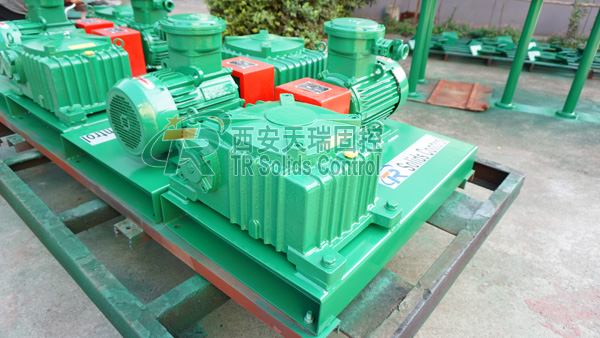 This week, TR finished the fabrication and package of 16 sets TRJBQ5.5 mud agitators. This batch agitators are customized according to client's technical requirements. Impeller diameter could arrive 800mm, and shaft length arrives 2000mm. They would be shipped to our European client who has been ordering solids control equipment and spare parts from TR. Clients are very satisfied with our equipment's performance and TR after sales support. This is the main reason why they repeat orders many times from TR Solids Control, which is the great encouragement to the whole TR team.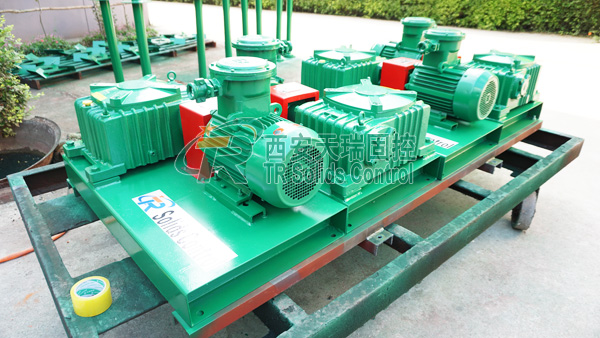 If you are looking for a professional solids control manufacturer, TR Solids Control is your best choice. We could supply top quality product and good service. Our main products covers mud agitator, mud tank, shale shaker, shaker screens, mud cleaner, shear pump, centrifugal pump, decanter centrifuge, vertical cutting dryer, vacuum degasser, jet mud mixer and so on. Come to contact with us now!