Jet mud mixer and mud agitator are two lead solids control equipment in drilling mud recycling system. Jet mud mixer is used for mixing and adjusting the proportion of drilling fluid, changing the density, viscosity and water loss etc. Mud agitator is used to mix ratio and prevent to the mud tank in the mud system. On December 10th, TR completed the production and inspection of jet mud mixer & mud agitator for client from Singapore. They were packaged and shipped out on Dec.12th.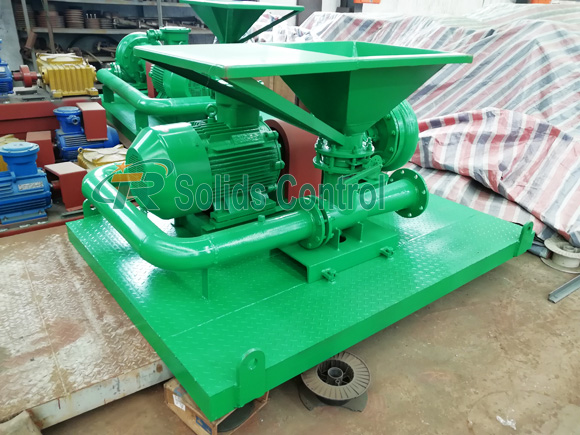 Regarding this order, it consists of 2 sets jet mud agitator and 8 pieces mud agitator. The model of jet mud mixer is TRSLH150-30, and capacity arrives 120m3/h. Working pressure is 0.25-0.4Mpa. Matched pump of jet mud mixer is TRSB5*4-14J, power is 37kw. The hopper dimension is 600*600mm. For mud agitator, model is TRJBQ7.5, and power is 7.5kw. It has 2 pieces impellers with diameter 650mm. Agitator motor is explosion-proof, and standard is ExdllBt4. They will support our client in their oil and gas drilling field.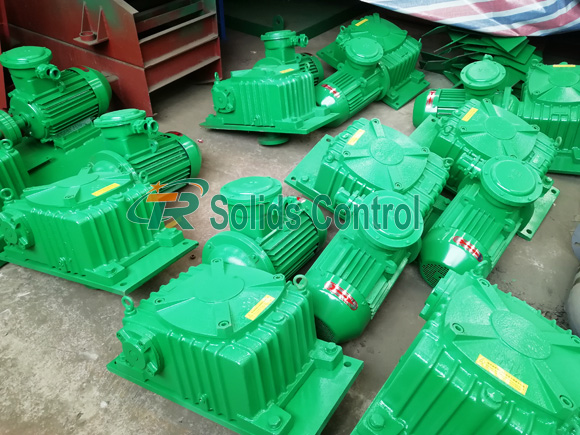 To provide more customers with cost-effective solids control equipment, TR Solids Control is glad to support more clients in markets of oil & gas drilling, trechless HDD & tunneling, microtunneling, drilling waste management, city bored piling. Our popular product covers shale shaker, mud cleaner, decanter centrifuge, centrifugal pump, shear pump, screw pump, liquid mud separator, vertical cutting dryer, shaker screens etc. Contact with us now!