On October 10th, TR finished the production of 40 pcs mud agitator for African customer, and then delivered to their drilling field. Since client also required installation guidance both by texts and video, TR provided them altogether to client. Finally they completed installation in field at the end of November.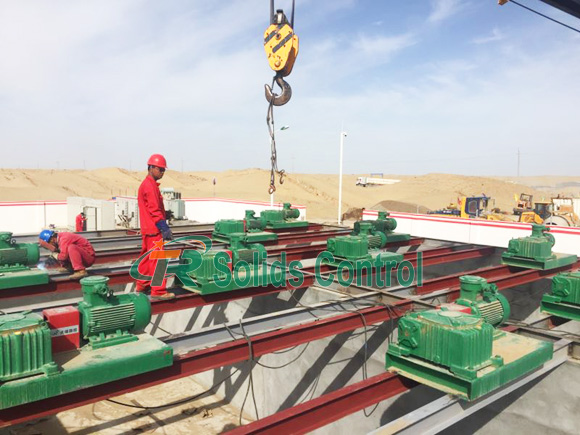 For this project, mud agitators are 11kw coupling type agitators. Impeller has three layers, shaft  length is 2400mm. The upper impeller is 850mm, middle impeller is 800mm, and bottom impeller is 750mm. Furthermore, the reducer is a worm gear type with a speed ratio of 25:1. The impeller speed is 72r/min. TR mud agitator could maintain the uniformity of drilling fluid and suspend solid phase particles. At the same time, our agitator can stir drilling fluid continuously and reliably. We adopt cycloidal reducer below 5.5kW mud agitator, and adopt turbo-worm type reduction drive above 7.5kw agitator.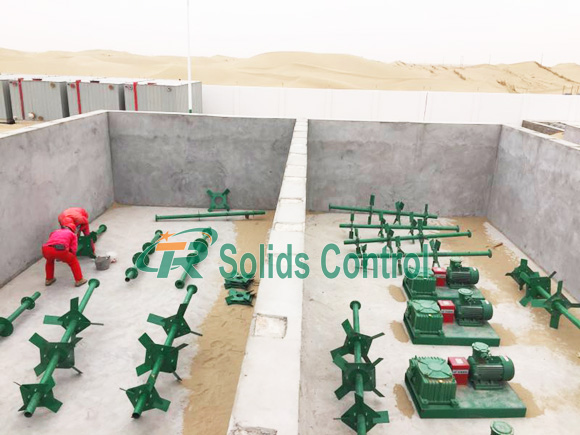 TR Solids Control innovates and reforms continuously. We are a professional designer and manufacturer of mud agitator in China. Now we have developed a new type of mud agitator with hard-gear umbrella type reducer. It is a vertical output with tight structure and large torque transmission on hard gear surface. High-precision gear ensures stable operation, low noise and an average efficiency of 94%. Welcome to your inquiry!