Since the first set of TR solids control system was exported to foreign countries in 2012, our product quality and after-sales service have been well evaluated by international customers. After 6 years of rich experience in oil & gas drilling and trenchless industry, TR has several stable cooperative companies in the world. At last month, our old customer from UK placed an order of solids control system. After one-month period, finally we completed the production, installation, commissioning and inspection. Till this week, this set system is ready to be sent to Shanghai Port for delivery.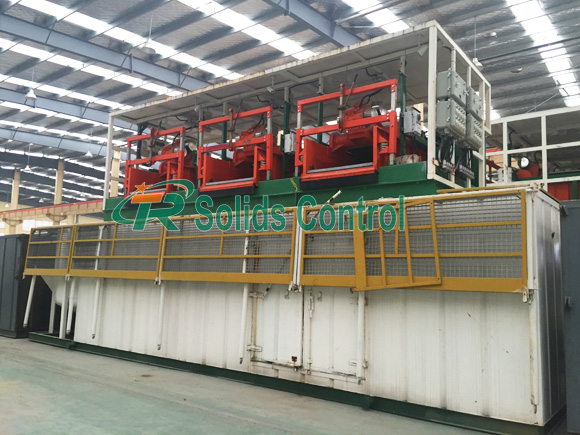 This project is to replace the No. 1 tank of former well drilling. It will replace totally 9 sets mud tank, and change it in three times. The No. 1 tank of the oil drilling solid control system is also known as shale shaker tank. It is mainly composed of mud shale shaker, mud tank, electric control, explosion-proof lighting etc. This project requires 40 tanks for each tank and a triple TRZS585 shale shaker for tank surface. Shale shaker and mud tank can be disassembled for easy transportation. Furthermore, the triple shale shaker must be equipped with a shelter, which is firm and not shaken. Each set of shelters is equipped with two explosion-proof lights (LED), and six cameras are installed in front and back of each shaker. It can monitor the operation of shale shaker clearly inside cameras.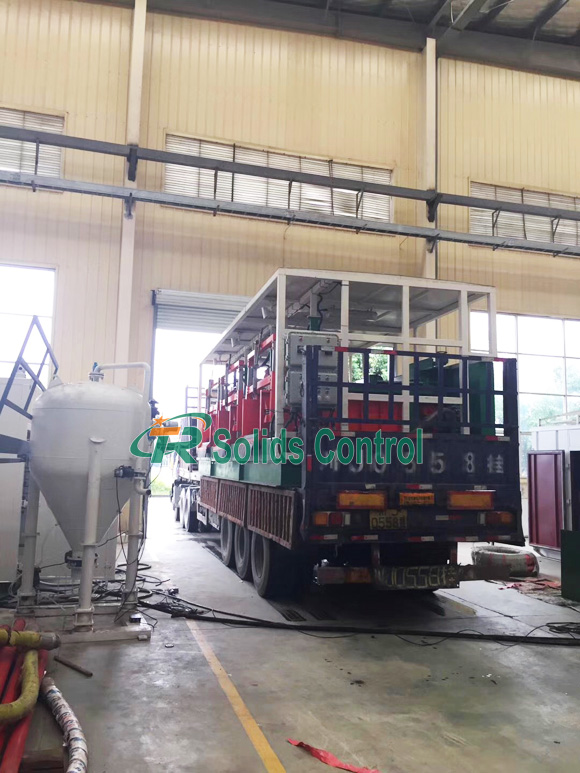 As the professional manufacturer of solids control system and equipment, TR Solids Control can provide high standard product and service. Our main product covers shale shaker, mud cleaner, mud agitator, decanter centrifuge, jet mud mixer, vacuum degasser, vertical cutting dryer, liquid gas separator, flare ignition device, centrifugal pump, shear pump, screw pump, submersible slurry pump, etc. Start to contact with us now!