Mud pump liner
Mud pump Ceramic liner is kind of mud pump liner. Pump Ceramic liner for mud pump is composed of bearing metal sheath and high wear-resistance ceramic liner. Mud pump liner is a kind of integrated cylinder liner which is mechanically processed and assembled.
Mud Pump Ceramic liner Composite aluminum oxide of specific purity and particles are used as powder of raw materials. And a kind of super pure zirconia with stable yttrium is used as additives. Mud pump liner is sintered under high temperature by the composite modification technology and isostatic pressing process. Compared to single-phase alumina ceramic materials,the features of strength,tenacity,endurance of abrasion, corrosion resistance and thermal shock resistance are dramatically enhanced. By adjusting the technological parameters,it solves the phenomenon of obvious reducing of strength of the ceramic materials in the series.
Advantage of Ceramic liner:
The requirement of wear resistance of Mud Pump Cylinder liner very high for the reason that there are various sharp particles as detritus,quartz sand,iron ore and iron scrap in high pressure mud during drilling. Compared With the traditional double metal cylinder liner,the life of the ceramic liner is increased more than 10 times and the service life can reach 4000-10000 hours.
Excellent surface quality of the ceramic material can obviously improve the service life. Ceramic liner for mud pump has uniform micro structure of ceramic liner.And mud pump liner the surface of which is carefully processes for many times so that it has better finish and gloss.Compared with the single phase alumina ceramic,Ceramic liner for mud pump toughness is greatly improved.Amount of water consumption can be reduced due to good surface quality and wear resistance and the life of the ceramic are also improved obviously.
Excellent comprehensive mechanical properties
Ceramic liner not only has the features as superior corrosion resistance,high temperature wear-resistance and wear resistance of ceramic material,the strength,hardness, toughness and thermal shock resistance performance of materials were greatly improved due as a result of the transformation toughening technology.The excellent comprehensive mechanical properties can meet the requirements of working in drilling mud or other conditions with corrosion.For example,the product can be used for deep petroleum storage,drilling environment with bad geological structures and development of offshore oil,natural gas and shale gas.
Compared with the traditional double metal cylinder liner and the single phase alumina ceramic,costs of maintenance,labors,storage,transportation and overall costs are obviously reduced due to improvement of comprehensive performance.
Types of Ceramic liner for Mud Pump
Brand of Mud Pump
Types of Ceramic Cylinder liner
BOMCO
F-350/500
F-800/1000
F-1300/1600
F-1600HL
F-2200HL
EMSCO
FB-1000
FB-1300/1600
FB-350/500
FB-650
FB-800/1000
FB-1300
FB-1600
DB-550
D-300
D-700
GARNDER-DENVER
PZ-7
PZ-8/9
PZ-10/11
PZ-L
PA-8
FY-FXD
FO-FXO
FD-FXX
FG-GXG
NATIONAL
7-P-50
8-P-80
9/10-P-100
12-P-160
14-9-220
OILWELL
A-600-PT
A-850-PT
A-1100-PT
A-1400-PT
A-1700-PT
IDECO
T-500
T-800
T-1000
T-1300
T-1600
TR is mainly engaged in manufacturing the mud pump ceramic liner for the domestic BOMCO pump and foreign various brands of mud pump,including various types of mud pump liner for mining. The size of the ceramic liner ranges from ∅60 to ∅300mm. And,they can be processed according to the drawings and the samples,Details are specified in the table below.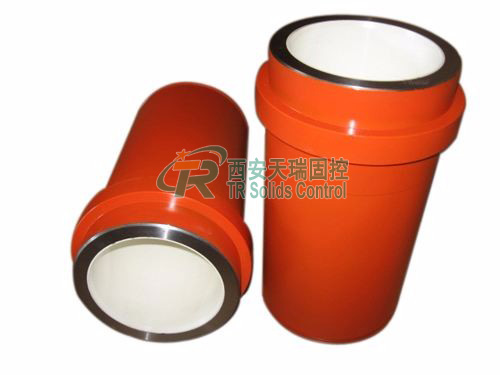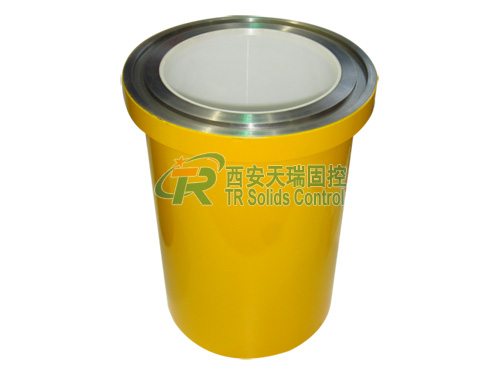 We are an exporter of mud pump liner.TR solids control is the designed,selling,production,service and delivery of Oil drilling mud pump liner manufacturers. We will provide the high quality mud pump cylinder liner and best service. Your best mud pump Liner start from TR solids control.