HDD Mud Recycling System
HDD Mud Recovery System is an important part of directional drilling and pipe jacking construction. HDD Mud Recycling System has the function of recycling, purifying and preparing the mud.
HDD mud recycling system is suitable for construction projects with high mud capacity. Mud recovery system purification process is divided into three stages :The first stge of mud shale shaker,the second and the third stage of desander and desilter.  Both desander and desilter are equipped with underflow shale shaker to further treat solids discharged from the upper equipment. Necessary mud material is added to the purification slurry through mud preparation device, after stirring uniformly to prepare slurry with qualified recovery performance. This reduces the construction cost greatly and protects the environment effectively.
Function of HDD Mud Recycling System
HDD Mud Recovery System is to remove the solid particles contained in the mud from bottom of the well,to prepare and store the mud .
In order to maintain low solid phase and performance in line with the performance requirements of construction technology, fine slurry is supplied to mud pump and injected into the well.  Thereby improving drilling speed, ensuring the quality of well depth, reducing equipment wear, decreasing drilling cost and reducing the occurrence of construction accidents.
HDD Mud Recycling System Technical Parameters
| | | | | | |
| --- | --- | --- | --- | --- | --- |
| Model | Capacity m3/h | Screen Area  m2 | Purification Times | Power kW | Total Volume  m3 |
| TRMR-200 | 50 | 2.3 | 2 | 35 | 5 |
| TRMR-500 | 120 | 4 | 3 | 125 | 15 |
| TRMR-1000 | 240 | 6 | 3 | 185 | 30 |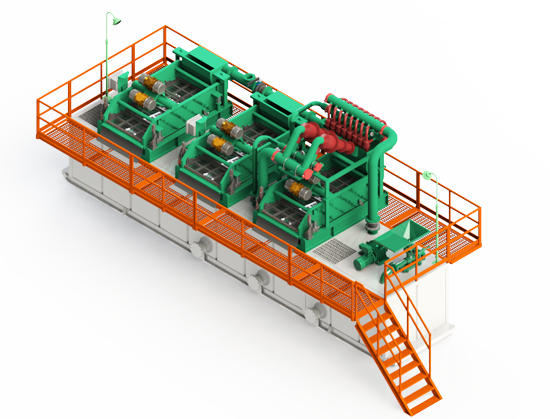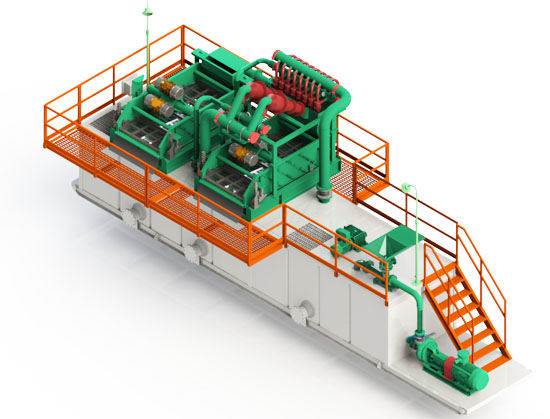 We are an exporter of HDD mud recycling system.Our factory approval the API,Solids Control Equipment have the API certification.TR solids control is the designed,selling,production,service and delivery of Chinese mud solids control system manufacturer. We will provide the high quality drilling solids control equipment and best service.Your best hdd mud recycling system start from TR solids control.