Drilling Mud Shear Pump
Mud Shear Pump is specially used to shear polymer and clay in drilling fluid. The polymer (or clay) in drilling fluid system should be sufficiently cut in advance and then into the drilling fluid system, improve the performance of drilling fluid to give full play to its effectiveness. If not fully shearing, the polymer will block the shake screen in the first cycle. It will lose a massive amount of polymer, increase drilling cost, and may also make the large size of solid particles in drilling fluid difficult to be removed. Shear pump can make the polymer reduced by more than 15%, and the bentonite reduced by more than 30%. And it can also reduce mud cake and fluid loss, reduce drilling fluid shear rate, improve the gel strength, so as to achieve the advanced level of similar products abroad.
Advantages of Mud Shear pump
TR solid control shear pump adopted comprehensive mechanical seal.
New and chicly designed lead equipment more durable for long service life.
Make the bentonite hydration easier also save bentonite over 30%.
Strong power for polymer hydration provide high property drilling mud.
Decrease mud plate and fluids lose.
Drilling Shear Pump Parameter
| | | |
| --- | --- | --- |
| Model | JQB6545 | JQB6535 |
| Capacity | 120m3/h | 100m3/h |
| Head | 45m | 35m |
| Motor | 55KW | 45KW |
| Weight | 980kg | 800kg |
| Dimension | 1150×1100×1500 | 1150×1100×1250 |
Drilling Fluids Shear Pump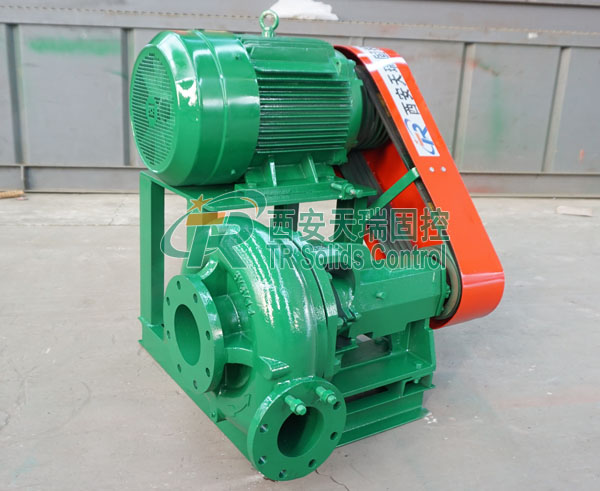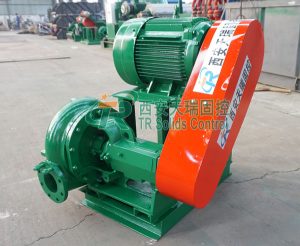 We are an exporter of drilling fluid Shear pump.Our factory approval the API,Mud Shear pump have the API certification.TR solids control is the designed,selling,production,service and delivery of Chinese Drilling mud Shear pump manufacturer. We will provide the high quality centrifugal pump and best service.Your best Shear pump start from TR solids control.