TR Solid Control takes participate in the 2015 Beijing CIPPE.TR Solid Control as a superior solids control equipment manufacturer,we often have new products and technology to be showed at the oil show every year,TR Solid Control intensively showed a batch of new equipment on this oil show.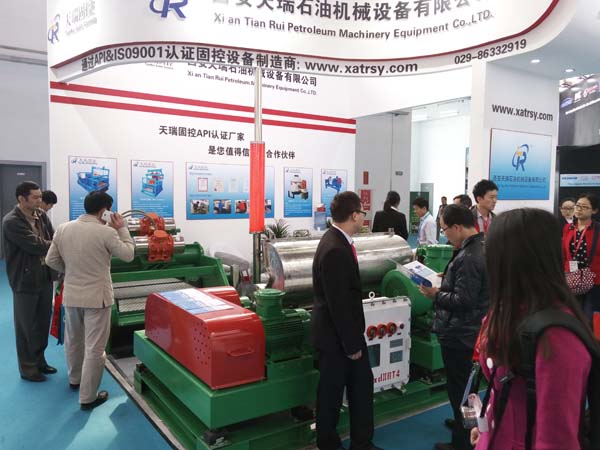 This time,TR Solid Control showed the equipment including TRGLW355×1250N Decanter Centrifuge,TRZS703 Shale Shaker,TRSB8×6-14 Centrifugal pump.
In order to meet the current demand of evironment friendly and market,the latest research and development of TRZS703 shale shaker and TRGLW355×1250N decanter centrifuge,which are also the ordering goods for our client,an oil drilling service company.

TR Solid Control is one of China's API and leading manufacturer of solid control equipments. Pls feel free to contatc with us for more detail or suggestions.